Do you recognize this? You agreed with your friends to ride a nice trip or you are about to leave for a course. First you must find all your bike stuff before you can leave. Clothing, shoes, gloves, hat,.. And sometimes you still forget something. Artivelo BikeDock puts an end to the search for your cycling stuff because you keep everything in one place. In one convenient, fixed place. Artivelo BikeDock gives your bike a permanent place in your home with a stylish look.
Artivelo BikeDock eliminates the time you need to collect all your stuff throughout the house because you have everything stored in one place, on the wall. Artivelo BikeDock organises your stuff and elevates your bike into a stylish and proud possession.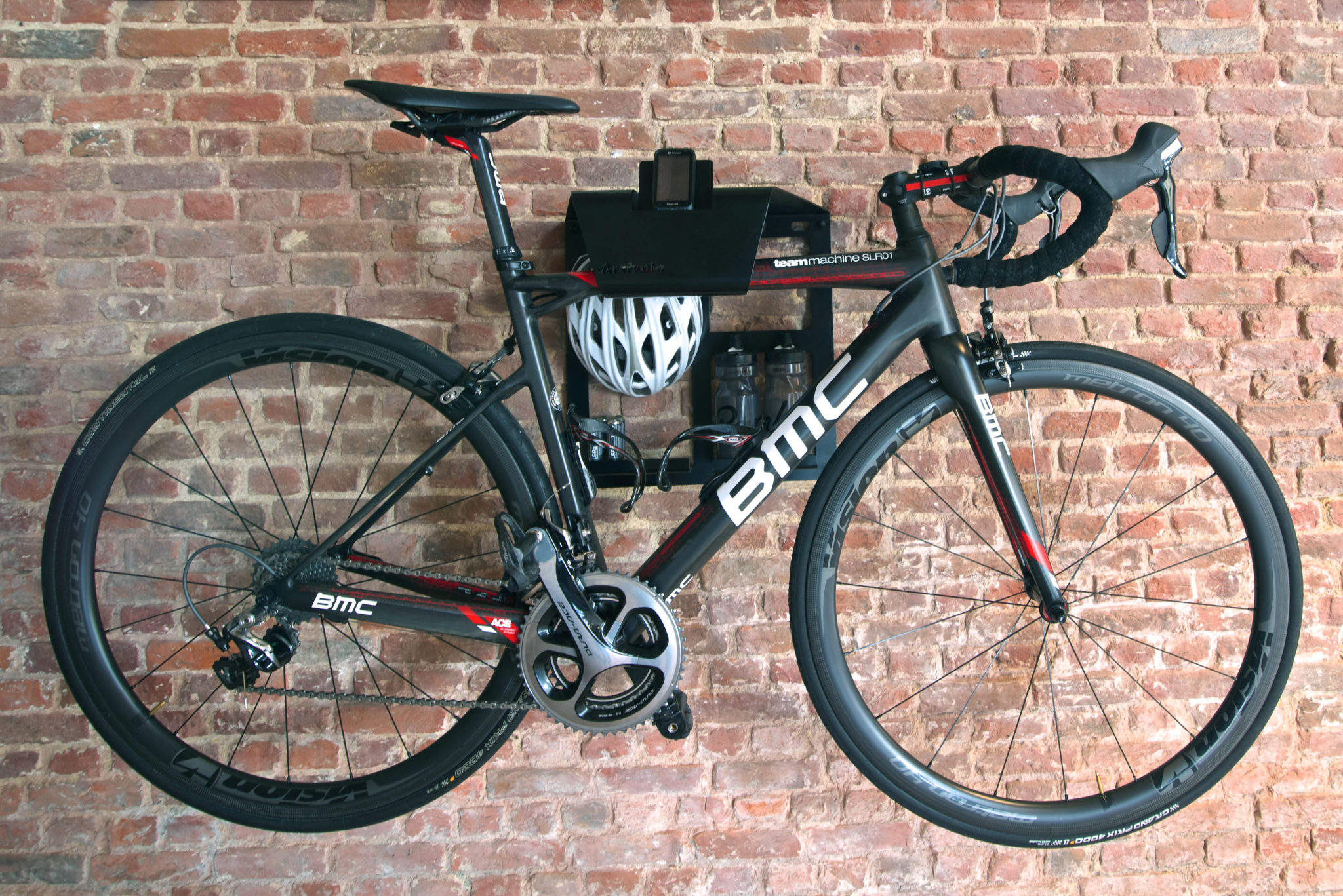 Artivelo BikeDock
Artivelo BikeDock was created by an innovative collaboration between experienced people from cycling. 
One of them is former elite rider Oscar Verheul.
During and after his cycling career, he thought about ease of everyday things and the efficient organization of space.
For example, organizing and storing your racing bike and cycling accessories.
Design and sustainability were always central.
This has led to the development of the BikeDock.
Designed in collaboration with people from cycling and industry experts.
 For a stylish, easier and more convenient storage of your bike and cycling gear.

Difference between the Urban and the Loft